Welcome to our web site!

We are a Professional Lawn Mowing and Snow Removal Company that offers Low, Low Prices. With "Honest and Dependable Service"

We hope you'll find the information you need on this site about our company and the products and services we provide. We look forward to working with you.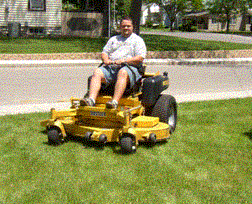 We offer services in Allen, Auglaize, and Putnam counties in Ohio

Business 419-615-3720
Cell 419-302-7521
E-mail: luke11_21@yahoo.com